Japanese Trumpeter Kondo Toshinori Dies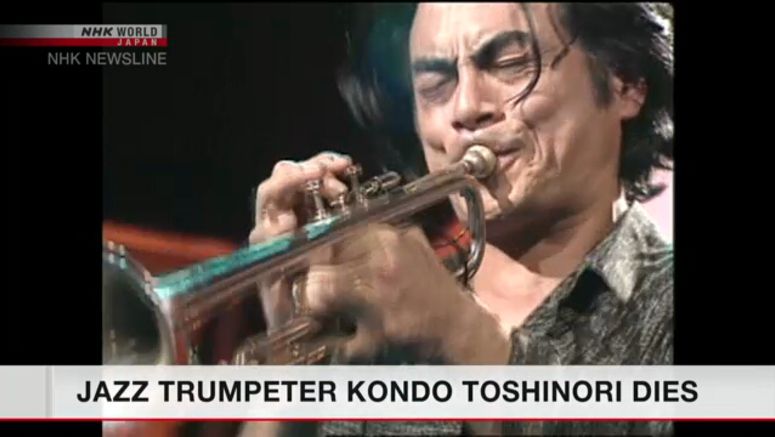 Japanese trumpeter Kondo Toshinori died on Saturday. He was 71.
Kondo played in a jazz group while he was in college, and began performing in the United States in 1978.
Kondo later formed his own band in Japan. He was known for his improvisational style and was acclaimed for incorporating a wide range of genres, including rock and jazz.
Kondo played with the American jazz pianist Herbie Hancock, the Japanese rock musician Hotei Tomoyasu, and other famous artists.
Kondo also organized a music festival with the theme of world peace at Itsukushima Shrine in Hiroshima Prefecture.
Kondo composed a piece for the victims of the 2011 earthquake and tsunami disaster in Japan and played it at Todaiji temple in Nara Prefecture the following year.
His family said Kondo had been scheduled to perform at a music event in Osaka on Sunday.