Japanese Venture Firm's Rocket Launch Fails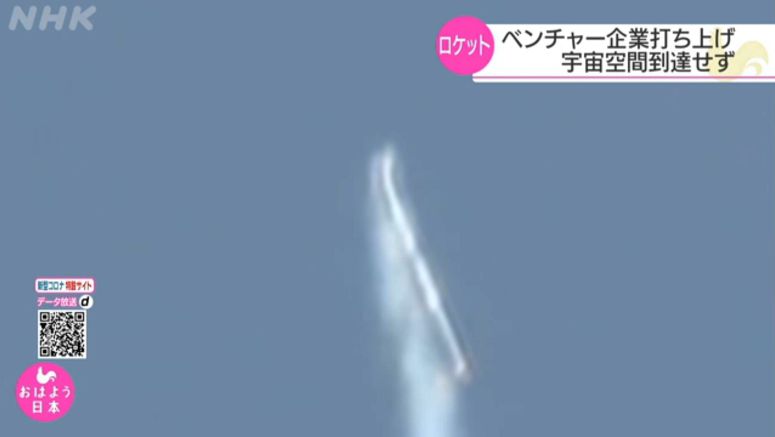 A rocket developed by a Japanese venture firm has failed to reach space.
Interstellar Technologies, which is based in the northernmost prefecture of Hokkaido, launched the 5th version of its "Momo" rocket at 5:15 a.m. on Sunday from a site in the town of Taiki.
The company says the rocket's engine made an emergency stop about one minute after liftoff and the rocket fell into the sea.
The company's preliminary analysis shows the rocket reached an altitude of about 11 kilometers.
Footage shows the craft tilting during the ascent before falling toward the sea.
The "Momo-5" measures 10 meters in length and 50 centimeters in diameter -- the same as its predecessor launched in July last year.
The company postponed the launch of the "Momo-5" in January due to trouble with its communication equipment. It has since resolved the issue with new parts.
This was the fifth launch of the "Momo" rocket. The third rocket launched in May last year was the only one that reached the target altitude of 100 kilometers.
Company officials will explain the details of the launch at a news conference on Sunday.