Japanese Woman To Head Un Office In Belgrade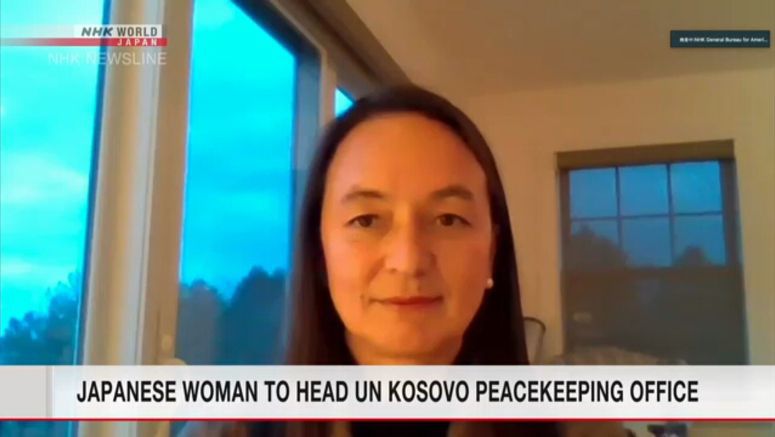 UN Secretary-General Antonio Guterres has appointed a senior UN official from Japan to lead its office in the Serbian capital of Belgrade working toward a peace-building mission in Kosovo.
A UN spokesperson said on Tuesday that Yamashita Mari will serve as Representative and Director of the UN Office in Belgrade.
She is currently the Deputy Director of the UN's Asia Pacific Division of the Departments of Political and Peace-building Affairs and Peace Operations.
The ethnic strife in the former Yugoslavia has continued for years over the independence of Kosovo.
A UN mission is operating in Kosovo to help promote its autonomy and achieve peace. The UN also has an office in Belgrade with the same aim.
Yamashita joined the UN in 1990 and worked in Armenia, Croatia, Nepal and other nations. She also served as Deputy Head and Director of the Peacebuilding Support Office and Director of the UN Information Center in Tokyo.
The spokesperson said she has worked for the UN for over 30 years on peace and security, preventive diplomacy, peace-building and outreach, both at its headquarters and in the field.
Yamashita told NHK that she is apprehensive about being assigned such a big task. She said she will brace up to make a fresh start in the office .
With the appointment, Yamashita will join other Japanese women serving in key UN posts.
These include Nakamitsu Izumi, Under-Secretary-General and High Representative for Disarmament Affairs; Mizutori Mami, Special Representative of the Secretary-General for Disaster Risk Reduction; and Okai Asako, UNDP Assistant Administrator and Director of the Crisis Response Unit.