Japan's Cabinet Decides To Impose More Sanctions On Russia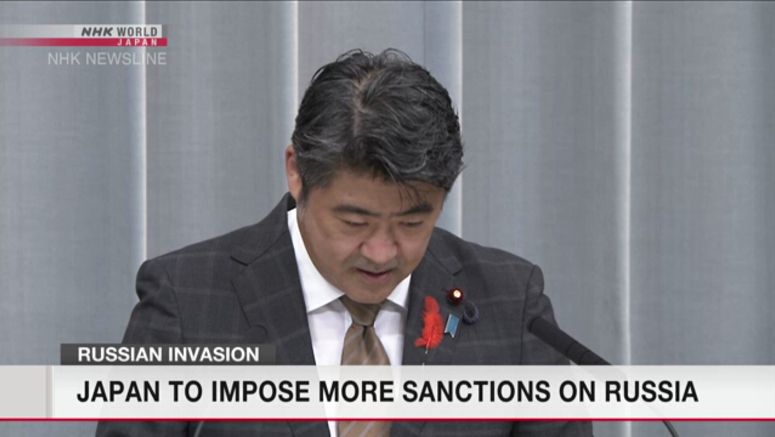 Japan's Cabinet has agreed to impose new sanctions on Russia following Moscow's move to unilaterally annex four regions in Ukraine.
A total of 81 people and nine organizations will be added to a list of those subject to asset freezing.
They include pro-Russia separatists in eastern and southern Ukraine who are believed to have been directly responsible for the unilateral annexation. Also included are senior government officials and military-related organizations.
Deputy Chief Cabinet Secretary Kihara Seiji later told reporters the moves that Russia calls "referendums" and "incorporation" infringe upon Ukraine's sovereignty and territorial integrity and constitute a violation of international law.
He said Japan strongly condemns them, adding that his country cannot condone Russia's attempts to unilaterally change the status quo.
Kihara said Japan will continue to cooperate with other G7 members and the global community to push ahead with strong sanctions against Russia.