Japan's Contact - Tracing App Suffers Glitch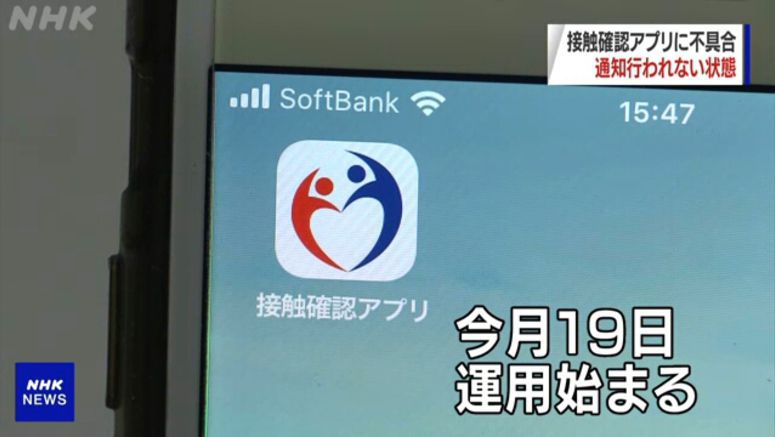 Japan's health ministry is trying to repair a glitch in the nation's coronavirus contact-tracing app, which was rolled out just days ago.
The smartphone app is designed to notify users who are thought to have been in close contact with someone infected with the virus.
The free software became available last Friday and had been downloaded around 3.7 million times as of Tuesday morning.
Users of the app who contract the virus are supposed to upload a personal number assigned by public health centers, to register their infection.
But health ministry officials say they have found that a glitch in the software allows erroneous numbers to be accepted and registered.
To prevent confusion, officials have halted the issuance of personal numbers. This means the app's contact-notification function will remain out of service. Officials say they plan to fix the flaw as soon as possible.