Japan's Daily Case Count Tops 50,000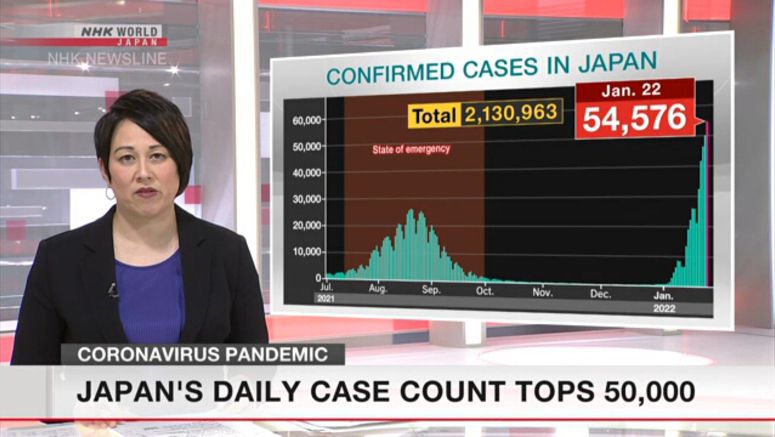 Japan's daily tally of new coronavirus cases keeps on rising, driven by the highly transmissible Omicron variant. More than 50,000 new infections were confirmed on Saturday for the first time.
Tokyo also reported a new high, topping 10,000 for the first time. That is up more than 1,500 from Friday, and a record for the fourth straight day.
Tokyo and 12 other prefectures are into their first weekend since a quasi-emergency took effect on Friday.
Tokyo officials are asking bars and restaurants to shorten business hours or stop serving alcohol.
Local authorities are pushing ahead with booster shots for seniors. About 600 people received their jabs at a venue in Sumida Ward in Tokyo.
Other prefectures have also requested a quasi-emergency, including Osaka.
The government plans to decide on Tuesday whether to expand its measures.