Japan's Daily Coronavirus Cases Top 1,200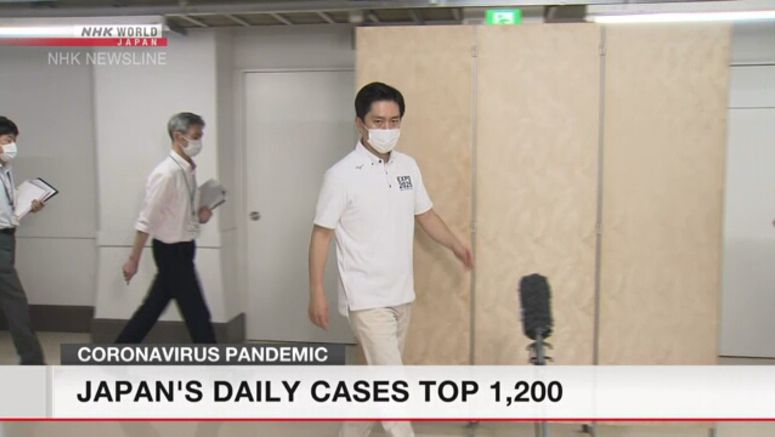 The number of confirmed coronavirus infections in Japan on Wednesday topped 1,200. It's the highest daily total and the first time the symbolic 1,000 threshold has been crossed.
Officials in the western prefecture of Osaka reported 221 cases on Wednesday. It's the highest ever daily total there and the first time the figure has surpassed 200.
Osaka's governor says the situation could worsen.
Governor Yoshimura Hirofumi said, "Considering the positive rate in virus tests is as high as 10 percent, I think the number of infections will increase further."
The central prefecture of Aichi reported 167 infections -- another daily record.
The southern prefecture of Okinawa registered a record figure for the third day in a row. The number is relatively low at 44 -- but it's more than double Tuesday's daily tally. Figures do not include cases linked to US military bases in the prefecture.
Tokyo continues to be the biggest hot spot with 250 cases on Wednesday. The daily figure has been above 200 eight of the past nine days.
Out of Japan's 47 prefectures, Iwate was the only one that had no confirmed infections. But that changed on Wednesday when it reported two cases.
In total, more than 34,000 cases have been confirmed across the country. More than 1,000 people have died.