Japan's Defense Budget Likely To Be Record High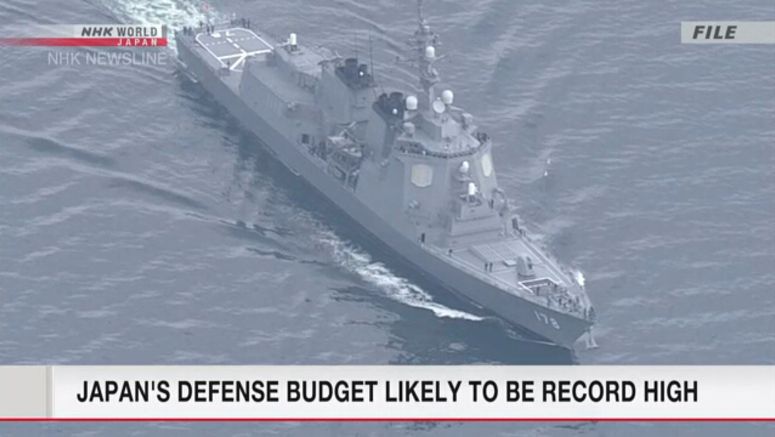 NHK has learned that Japan's defense budget for fiscal 2021 is likely to be around 51 billion dollars -- a record high. The budget would be higher for nine years in a row.
The Defense Ministry has been negotiating its budget request with the Finance Ministry before the government compiles the budget plan late this month.
The defense budget will include funding for research for building two Aegis ships. The new vessels will be built instead of the planned deployment of the land-based Aegis Ashore missile defense system, which is designed to intercept ballistic missiles outside the Earth's atmosphere.
The government announced the plan in 2017 after North Korea test-fired a series of ballistic missiles. But the government scrapped the idea this year due to a technical problem in ensuring that rocket boosters fall in designated areas.
The budget will also include costs for developing a replacement for the Air Self-Defense Force's F-2 fighter jets.
Costs for designing a surveillance satellite will be earmarked to boost space capabilities.
Overall, the defense budget for the next fiscal year, which starts in April, is expected to be about 0.3 billion dollars higher than that of this year.