Japan's Diet Ordinary Session Closes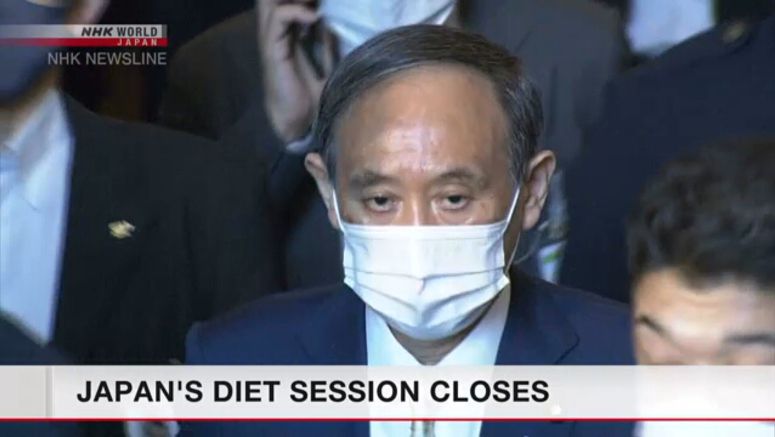 The ordinary session of Japan's Diet has closed, with a general election on the horizon.
Opposition parties had sought to extend the session -- and launched a no-confidence motion against Prime Minister Suga Yoshihide's cabinet. Their efforts failed.
That means there will be few opportunities to debate the government's pandemic response, before lower house lawmakers see their terms expire in October.
Before that happens, Tokyo will hold a Metropolitan Assembly election and host the Olympics.
Senior members of the ruling coalition have implied the prime minister will not dissolve the Lower House and call an election until after those major events.
The best timing will depend on a number of things: the spread of the coronavirus ... progress in vaccination efforts ... and the cabinet's plunging public approval ratings.