Japan's Diet Session To Close Wednesday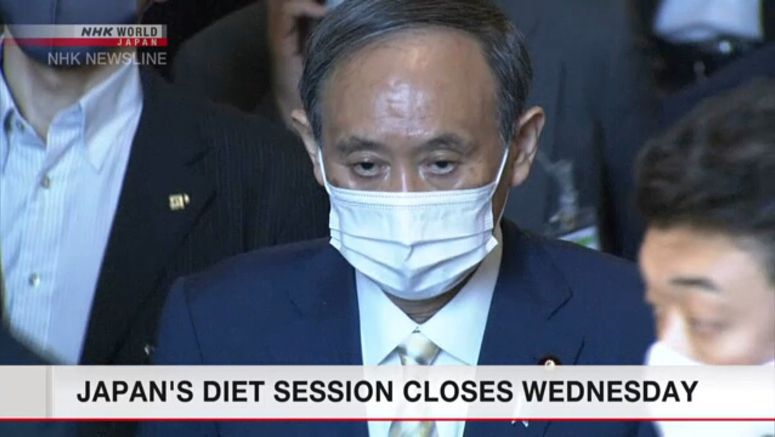 Japan's general election is likely to be held in or after September, as the ordinary Diet session will close on Wednesday.
The ordinary Diet session, which began in January, will end one day after the Lower House rejected a no-confidence motion submitted by four opposition parties against Prime Minister Suga Yoshihide's Cabinet.
Early on Wednesday, in the final hours of the Diet session, lawmakers approved and enacted a government-backed bill that restricts the use of land near important places for national security, such as Self-Defense Force bases and nuclear facilities.
Senior government and ruling coalition officials are increasingly of the view that Suga will dissolve the Lower House and call a general election to be held in or after September.
This would be after a Tokyo Metropolitan Assembly election next month to be followed by the Tokyo Olympic and Paralympic Games.
Lower House members' terms expire in October.
Suga is expected to determine the best timing to dissolve the chamber by monitoring trends in coronavirus infections, progress in vaccinations and public approval ratings for his Cabinet.