Japan's Households Begin Receiving Cloth Masks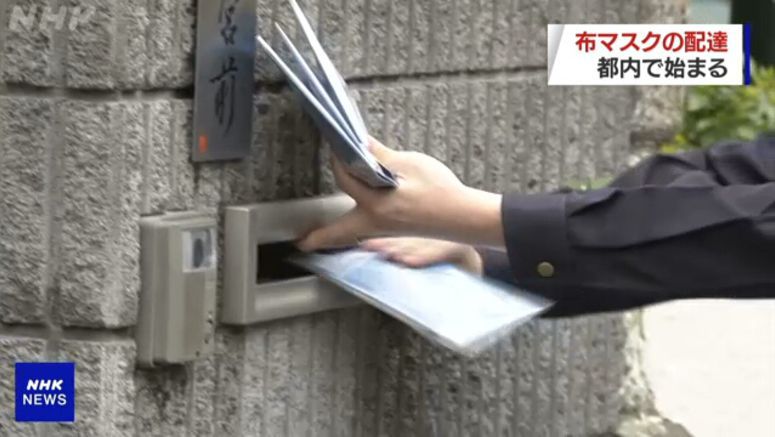 The Japanese government has started delivering cloth masks to every household in the country in a bid to deal with the shortage amid the coronavirus outbreak.
Post office workers began delivering packages containing two washable masks to homes in Tokyo's Setagaya Ward on Friday morning.
The packages also include a notice asking people to avoid closed, crowded places and close-contact settings.
The government will spend about 46 billion yen, or about 427 million dollars, to deliver two masks to one home address.
The health ministry says the deliveries will start in areas that have large numbers of coronavirus cases. It plans to deliver masks to all households in the country by the end of May.
A post office worker in Setagaya said he will work hard to deliver the masks as soon as possible.