Japan's Imports, Exports Declined In August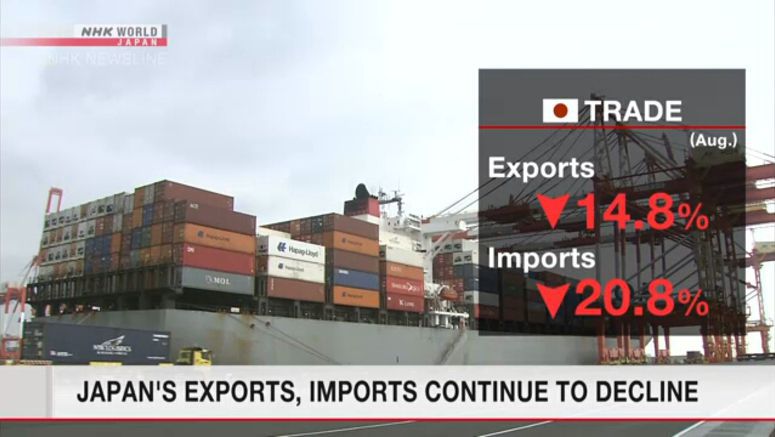 Japan's exports declined 14.8 percent in August from a year earlier, preliminary trade data released by the Finance Ministry on Wednesday showed.
Imports also decreased sharply, falling 20.8 percent year on year. That left the country with a trade surplus of about 248 billion yen, or approximately 2.4 billion dollars.
The ministry says the trade account balance in July was in the black for the second consecutive month.