Japan's Industrial Output Rises For 2nd Month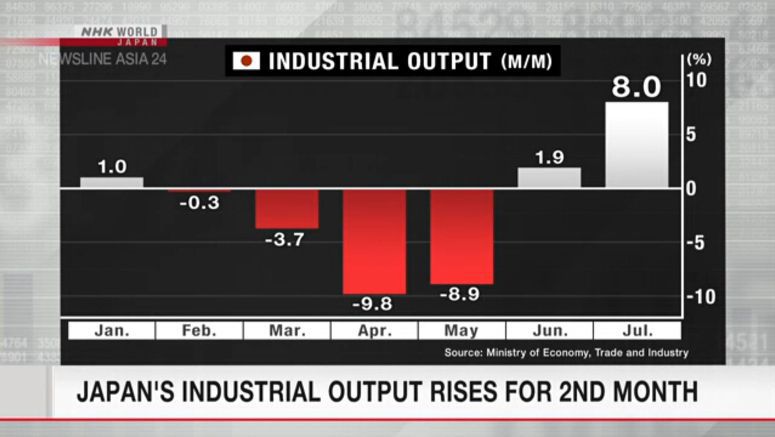 Japan's industrial production rose sharply in July as factory activity continued to recover from the impact of the coronavirus pandemic.
The industry ministry says production rose 8 percent in July from the previous month. It marks the second consecutive month of increase. Automakers and parts makers boosted their output for overseas markets. They had been forced to cut production as COVID-19 stifled global demand.
Production is expected to continue to expand by 4 percent in August, and 1.9 percent in September.
Ministry officials say the recovery is likely to continue for the time being, but they want to closely monitor the impact of a resurgence of infections in Japan.