Japan's Ldp Getting Ready For Leader Election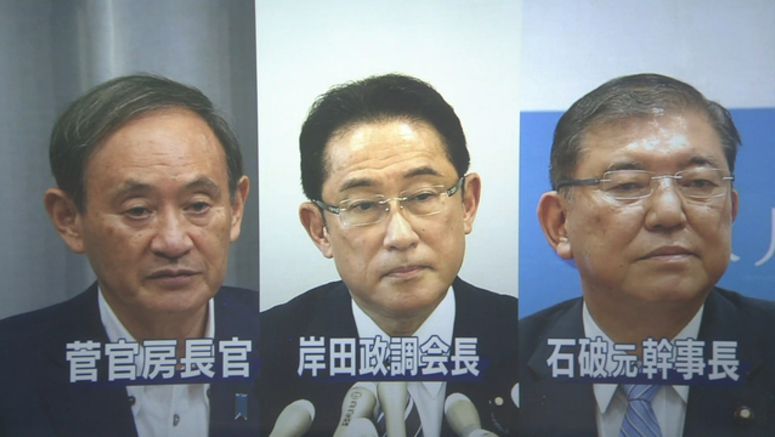 Japan's main ruling Liberal Democratic Party is moving forward with plans to choose its next leader, with a slimmed down election in just two weeks.
The winner will replace Prime Minister Abe Shinzo when he steps down to deal with his health problems.
Two party heavyweights have already declared their candidacy and another seems poised to join the race.
The first was Former Foreign Minister Kishida Fumio who more recently served as the party's policy chief.
Kishida said, "I will aim to become a leader who listens to the people's voices carefully and earnestly. I want to become a leader who can get the people to work together."
Kishida has long supported Abe. But he has not secured an endorsement from the outgoing PM.
Former LDP Secretary-General Ishiba Shigeru also joined the race Tuesday.
Ishiba said, "It is our responsibility to the people to give them an opportunity to listen to what each candidate has to say and decide who is the best. That's even if the public does not have a vote in the LDP presidential election. "
Chief Cabinet Secretary Suga Yoshihide is expected to join the race Wednesday.
He has already received powerful backing within the party.
Suga is well known as the government's top spokesperson supporting Abe through that role for more than seven years.
The LDP is scaling back its election protocol to ensure a swift change in power, as the country deals with the coronavirus and other pressing issues.
All 394 LDP lawmakers will get a vote, along with three official designates from each prefecture.
To reflect the opinion of its one-million-plus members, it will be up to local branches to hold preliminary elections.
Once the new party president is chosen, Japan's Diet could vote on the prime minister within days.
A win there is nearly a foregone conclusion, since it's controlled by an LDP-led coalition.