Japan's Ldp Wary Of Revamped China Coast Guard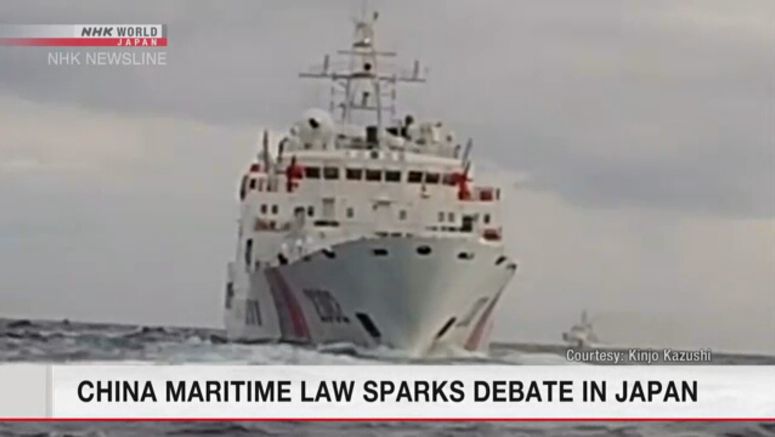 One month has passed since China introduced a new law that authorizes its coast guard to use weapons against foreign ships in waters it considers to be under its jurisdiction.
Some members of Japan's main ruling Liberal Democratic Party are calling for legislation that will ease conditions under which Japan Coast Guard personnel are allowed to use weapons.
Chinese government vessels have frequently been spotted navigating in Japan's territorial waters off the Senkaku Islands in the East China Sea and the surrounding contiguous zone.
The Japanese government maintains that the islands are an inherent part of Japan's territory. Japan controls the islands. China and Taiwan claim them.
Members of the LDP warn that the security situation around Japan has become more serious since the Chinese law took effect.
The Japanese government said that even under the current law, Japan Coast Guard personnel can use weapons, if necessary, against intruders who try to land on the Senkaku Islands.
The government said that any such attempt would be deemed a serious and heinous crime.
However, some LDP lawmakers maintain it's necessary to introduce a law that would enable members of the Coast Guard and Self-Defense Forces to respond more flexibly.