Japan's Machinery Orders Rise For 2nd Month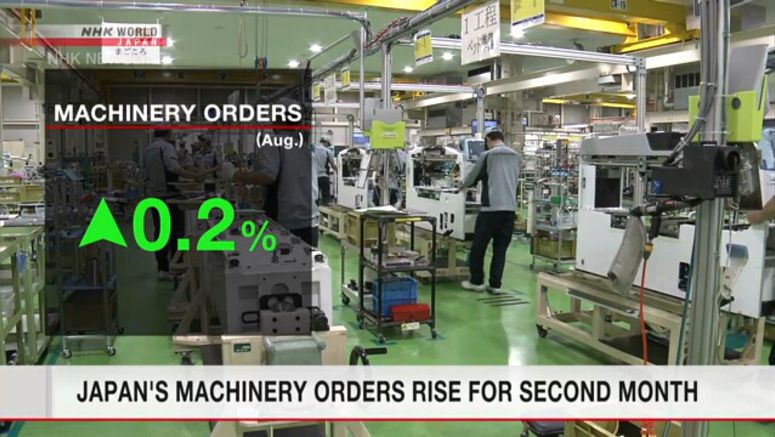 Japan's machinery orders rose in August from the previous month, increasing for a second straight month.
The Cabinet Office says major machinery makers received about 7.1 billion dollars' worth of orders from domestic companies, up 0.2 percent in yen terms from July.
The figure excludes orders related to ships and electric power, due to their wide fluctuations.
Officials said manufacturers of production machinery placed more orders for motors and other components, as well as transportation equipment like conveyor belts.
The improvement prompted the Cabinet Office to upgrade its overall assessment for the first time in 16 months. Officials now say the decline in machinery orders shows signs of stopping.
The Cabinet Office says it no longer foresees a prolonged downward trend. However, it says businesses still do not seem ready to actively start investing in facilities and equipment again.