Japan's Ministers Reserve Comment On Bolton's Book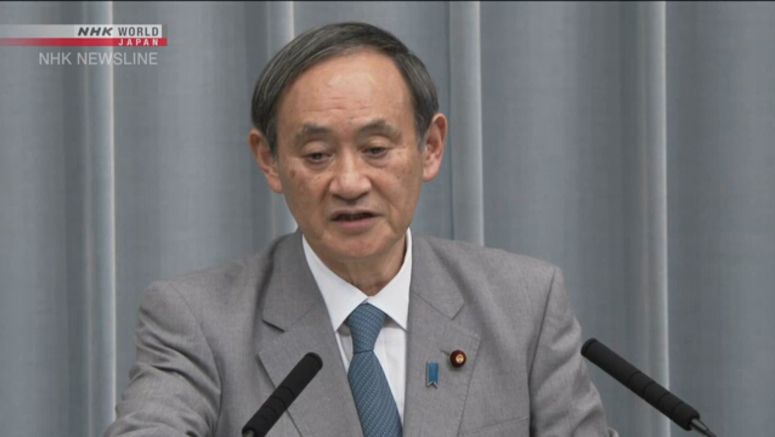 Japanese Cabinet ministers are refraining from commenting on the contents of a book written by former US national security advisor John Bolton.
Chief Cabinet Secretary Suga Yoshihide referred to a passage where Bolton says he conveyed a request from President Donald Trump to have Japan pay 8 billion dollars annually to host US troops.
Bolton writes that he made the request in a meeting with the then head of Japan's National Security Secretariat Yachi Shotaro, during his trip to Japan in July of last year.
Suga told reporters on Tuesday that the government will refrain from responding to specific details in Bolton's memoir.
Suga also said he knows nothing about reports that Trump instructed Bolton to threaten to withdraw all US forces from Japan as a way to receive 8 billion dollars.
Defense Minister Kono Taro said he wanted to buy Bolton's book, but they were all sold out. He said the United States has not approached Japan about any negotiations on the cost of hosting US bases, and he will not comment about remarks made by an individual.
Kono added that the Japan-US alliance contributes to the peace and stability of the region and it is important that it be identified properly in the security climate.
He said an agreement that benefits only one side would not last long.
Japan's financial contribution for hosting US bases is agreed upon once every five years. The current arrangement is set to expire in March of next year.