Japan's Motegi Argues For Security Council Seat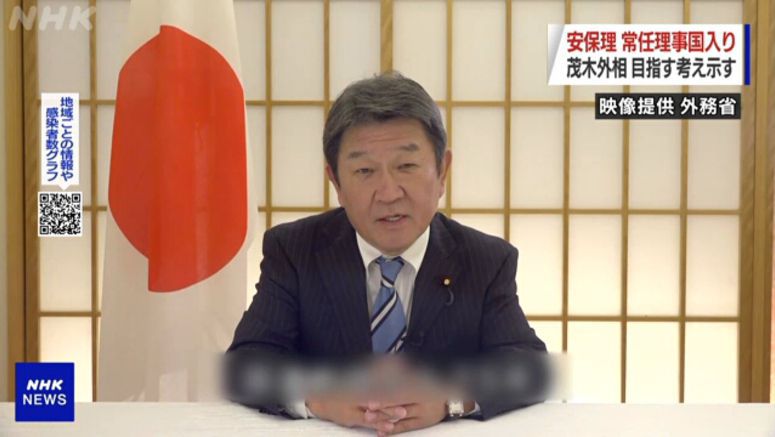 Japanese Foreign Minister Motegi Toshimitsu has called for immediate action on UN reform and permanent Japanese membership on the Security Council.
Motegi sent a video message to a high-level UN meeting on Tuesday commemorating the world body's 75th anniversary.
He said the world has changed dramatically since the United Nations was founded, and that the crises people face are becoming bigger and more diverse, citing the coronavirus pandemic as an example.
Motegi stressed the UN's increasingly significant role in uniting the international community. He said that for a stronger UN, Security Council reform cannot wait any longer.
He said member states with the capacity and readiness to take on major responsibilities should have seats on an expanded Security Council.
He said that Japan is fully prepared to take on such responsibilities as a permanent member, and to contribute to ensuring the peace and stability of the world.