Japan's New Daily Coronavirus Cases Top 900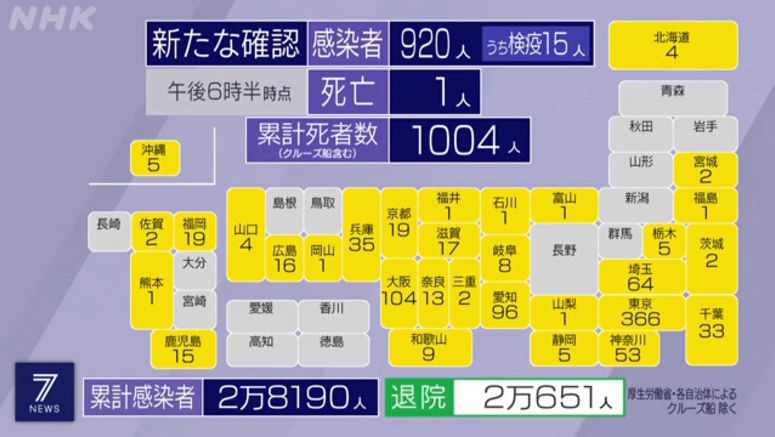 New coronavirus cases are again rising in Japan. The nation's daily tally surpassed 900 for the first time on Thursday.
Tokyo reported 366 new cases, followed by Osaka Prefecture with 104, Aichi Prefecture with 97, Fukuoka Prefecture with 66 and Saitama Prefecture with 64.
The tally, which includes those who tested positive in airport quarantine checks, exceeds the record 795 confirmed on Wednesday.