Japan's New Envoy To China Hopes For Stable Ties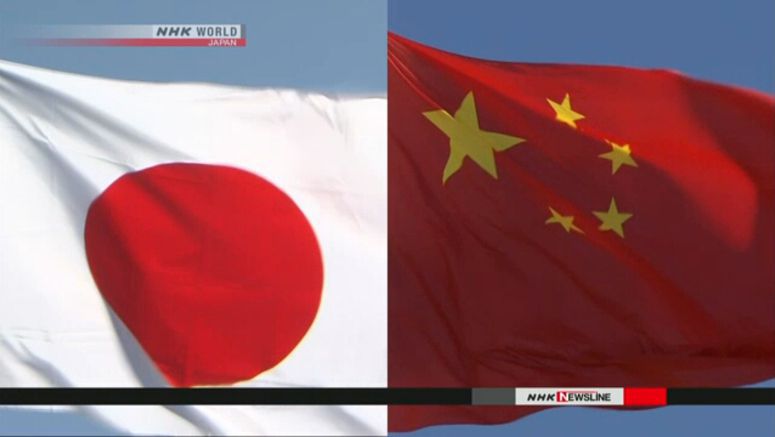 Japan's newly appointed ambassador to China has suggested that Japan and China should move on from their current unstable relationship and build more steady ties through high-level communications.
Tarumi Hideo, known as one of the top China experts in the Japanese foreign ministry, spoke in an exclusive interview with NHK before he leaves for his position in Beijing next month.
Tarumi stressed that Japan will respond resolutely to China's increasing maritime activities in the East China Sea, including around the Senkaku Islands in Okinawa Prefecture.
Japan controls the Senkaku Islands. China and Taiwan claim them. The Japanese government maintains the islands are an inherent part of Japan's territory, in terms of history and international law.
Tarumi said no concessions can be allowed as it's a matter of Japan's sovereignty. He added Japan must not let the Chinese side take advantage of any openings.
He also said a matter concerning sovereignty is not a problem that can be solved in a year or two, and leaders should approach it in a strategic and cool-headed manner over a time span of 50 or 100 years.
He stressed the need to establish a system where Japan's ministries and agencies can collaborate and be ready to deal with every possible situation.
Referring to the deepening rift between the United States and China, Tarumi said Japan needs to examine its approach by carefully monitoring US policy toward China after the presidential election.
He said Japan and the US have a strong relationship of trust. He added Japan and the US will together urge China to act in a way befitting of a major world power.
Tarumi said Japan's bilateral ties with China show a pattern of sharp ups and downs, so the countries must outgrow a relationship whose foundation is shaken every time a problem arises.
He said the two countries should affirm that interacting with each other is in the strategic interest for both sides and build a stable relationship that is not affected by the external environment.
In connection with the postponed visit to Japan by Chinese President Xi Jinping, Tarumi said China has a centralized government system and is clearly not a country where work is done from the bottom up.
He said it's needless to say that dialogue at a high level, especially between the countries' leaders, are necessary.