Japan's New Opposition Party Elects Leader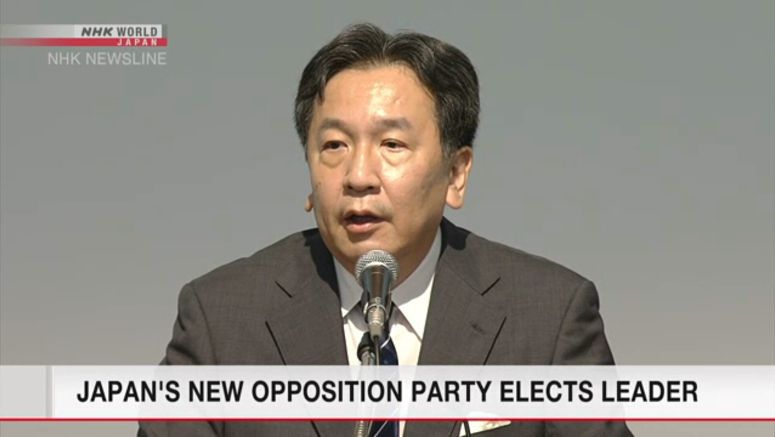 Two of Japan's biggest opposition groups are merging to challenge the ruling Liberal Democratic Party and gain control of the Diet.
The alliance on Thursday voted as its leader Edano Yukio, the head of one of the groups, the Constitutional Democratic Party of Japan. Edano said "if the LDP tries to dissolve the Lower House to hold an election and escape debating us in the Diet, we'll be ready to take them on and provide an alternative for the people."
The alliance also decided to take the name of Edano's party.
The new party is set to have 149 sitting lawmakers, including those from Edano's party and the Democratic Party for the People, as well as a handful of independent opposition members.
They plan to hold a convention on Tuesday to officially launch the party.