Japan's Pm Abe Explains Emergency Decision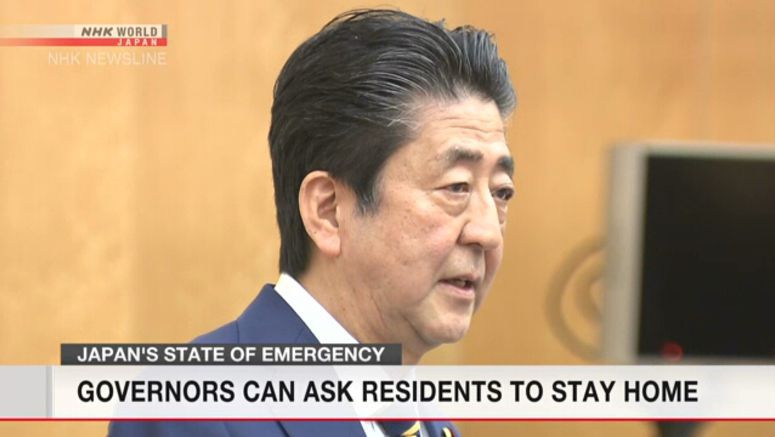 Japanese Prime Minister Abe Shinzo has called on people to stay home and reduce contact with others by 70 to 80 percent for the next month in an attempt to curb the spread of the coronavirus.
Abe was speaking at a news conference on Tuesday after he declared a month-long state of emergency for seven prefectures including Tokyo and Osaka.
The prime minister said the infections are spreading rapidly in large cities. He said hospital beds are nearly full, and medical workers are under mental and physical stress.
He said if the infections increase nationwide at the same rate, it would have a devastating impact on peoples' lives and the economy.
He said estimates by experts show that if people reduce contact with others by 70 to 80 percent, the number of cases of new infections could decline after two weeks.
Abe asked companies to cut the number of employees at offices by at least 70 percent by implementing flexible work hours and other measures.
He asked people, especially the young, to assume they are infected and act accordingly.
The prime minister stressed that the declaration of state of emergency in Japan is not the same as lockdowns in some countries. He said experts believe the risk of getting infected in Tokyo or Osaka is not high as long as people avoid non-essential outings.
Abe urged people not to travel to other regions or rural areas where there are many elderly people who could become seriously ill if infected.
He stressed that food and other products necessary for daily lives will continue to be manufactured, transported and available in stores.