Japan's Population Drops For 11 Years In A Row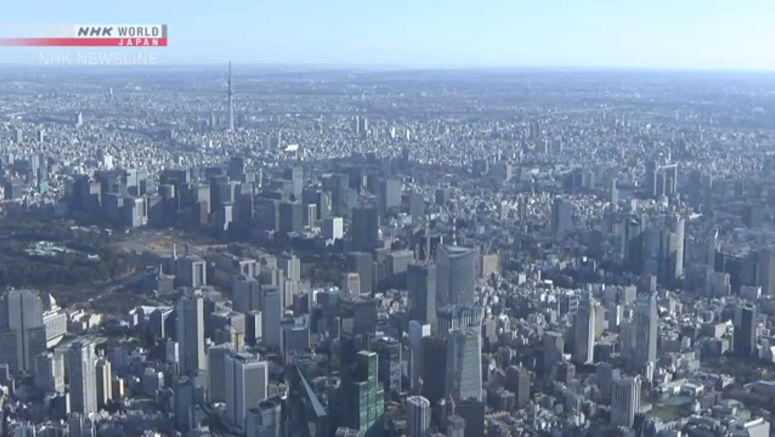 The population of Japan has fallen for the 11th straight year. The amount of the decline has set a record for six years in a row.
The internal affairs ministry compiled the country's population based on the Basic Resident Register.
The number of Japanese living in the country on January 1 was over 124.27 million. That's down about 500,000 from the previous year, and the biggest drop since record-taking began in 1968. Japan's population peaked in 2009.
The number of births last year was about 866,900, the fewest since record-keeping began, while the number of deaths was a record high of over 1.37 million.
Natural population decline, which is calculated by deducting the number of births from the number of deaths, has increased for 12 years in a row.
By prefecture, Tokyo was the most populous with 13.25 million, followed by Kanagawa and Osaka Prefectures. Tottori Prefecture had the smallest population of about 556,000.
Only Tokyo, Kanagawa and Okinawa saw their populations increase. Tokyo saw its population grow by nearly 70,000, marking the 24th consecutive year of increase.
Around Tokyo, Saitama Prefecture saw its population fall for the first time since record-keeping began. Chiba Prefecture saw the first drop in six years. The population in Hokkaido Prefecture fell by about 42,000, the biggest drop in the country in the eighth straight year of decline.
By municipality, the city of Fukuoka had the greatest increase in population, at more than 10,000, while the city of Kitakyushu saw the largest fall, at over 6,000.
The number of foreign residents of Japan stood at over 2.86 million, up about 200,000, or 7.5 percent. That's the sixth consecutive year of increase.
Tokyo topped the list with about 580,000 foreign residents, followed by Aichi Prefecture with some 270,000 and Osaka Prefecture, about 250,000. Akita Prefecture had about 4,300, the smallest in Japan.