Japan's Producer Prices Log First Drop In 4 Months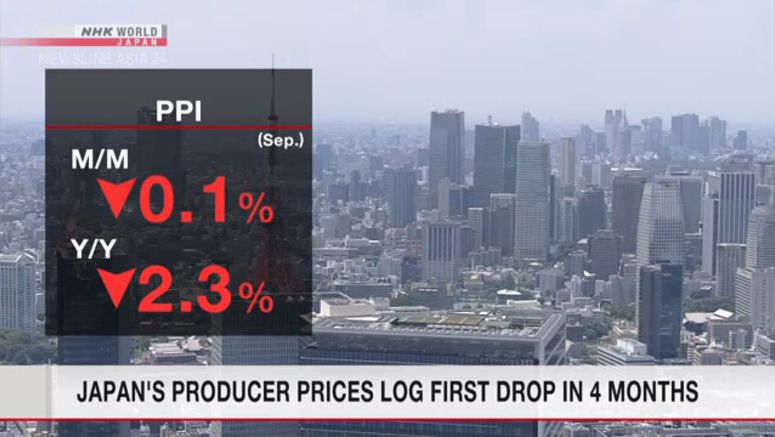 The Bank of Japan says the Producer Price Index sank 0.1 percent in September, excluding the effects of last year's consumption tax hike. It's the first drop in four months as business activities remained sluggish. The decline was larger year-on-year at 2.3 percent.
Weakening demand for goods including steel and iron, machinery and textiles was behind the drop.
BOJ officials expect the pandemic to continue weighing down producer prices.