Japan's Rainfall In Early July Hits A 20 - Year High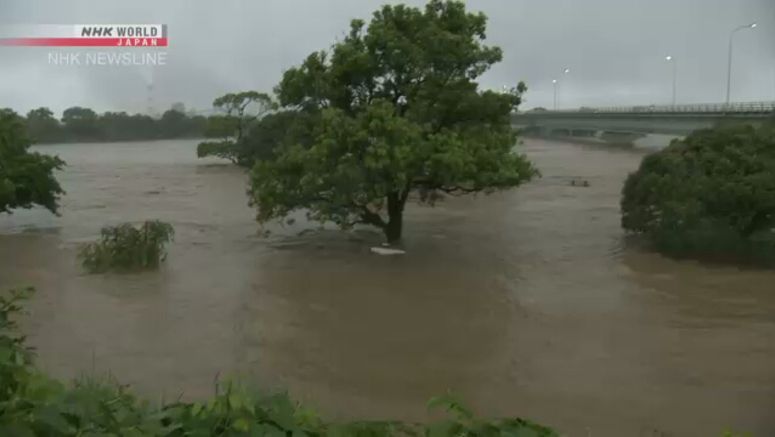 The Japan Aerospace Exploration Agency says its analysis of data collected by a weather satellite shows downpours that devastated a wide area in western Japan in early July were the heaviest in 20 years.
The agency's analysis shows the rainfall during the first 7 days of July in Kyushu and some parts of Chugoku and Shikoku hit a 20-year high for this time of the year.
The agency says the week-long downpours were caused by a huge amount of moisture that was observed in early July over the East China Sea, southwest of Kyushu.
Data collected by the Japan Meteorological Agency appear to back up these findings.
Total precipitation recorded at the agency's 964 monitoring sites nationwide during the first 10 days of July came to 208,308 millimeters. That is the highest since 1982 when comparable data became available. Torrential rains of 50 millimeters per hour were recorded 82 times during that period. This frequency is also a record high.
Researcher Yamaji Moeka of the Japan Aerospace Exploration Agency says these observation data confirm the extreme nature of the downpours, which also hit eastern Japan.
She warned that a rain front that brought the downpours is still active. It is located south of Japan, and could bring more heavy rain to the country in the coming days.