Joc Concurs With Ioc On Staging Tokyo Games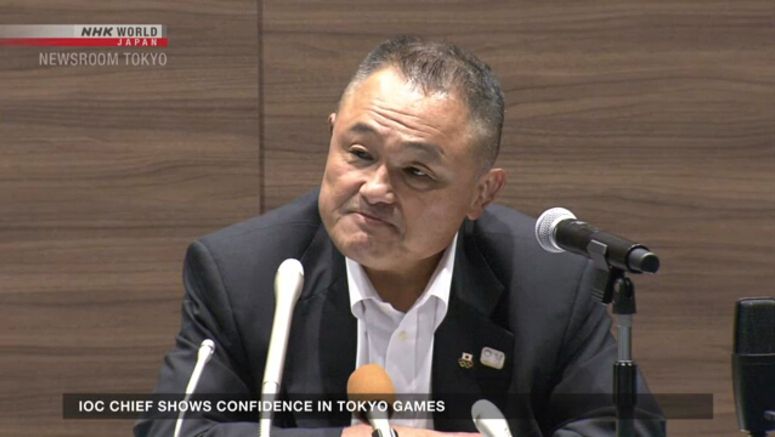 The president of the Japanese Olympic Committee has welcomed a message by the president of the International Olympic Committee about holding the Tokyo Games even under coronavirus restrictions.
Speaking to reporters on Wednesday, JOC President Yamashita Yasuhiro said he concurs with IOC President Thomas Bach.
In an open letter, Bach mentioned the return of some sporting events in recent weeks amid the coronavirus. He said, "Sport can be organized safely even under the ongoing restrictions," and added, "This should give all of us confidence in our preparations for future events, including the Tokyo 2020 Olympic Games."
Yamashita said he strongly felt Bach's determination to hold the Tokyo Games by securing peace of mind and safety.
Yamashita said many uncertain situations lie ahead but he said he believes that the Tokyo Games can be held safely even if it is different from conventional forms.
Yamashita also ruled out the possibility of JOC re-investigating bribery allegations involving Tokyo's successful bid for the Olympics and Paralympics.
French judicial authorities are investigating a payment of more than 2 million dollars that a bid committee made to a consulting firm in Singapore.
Yamashita said the matter had been investigated in a legitimate manner by an in-house team the JOC set up in 2016.