Jr East, West Expect Biggest Net Losses For Fy2020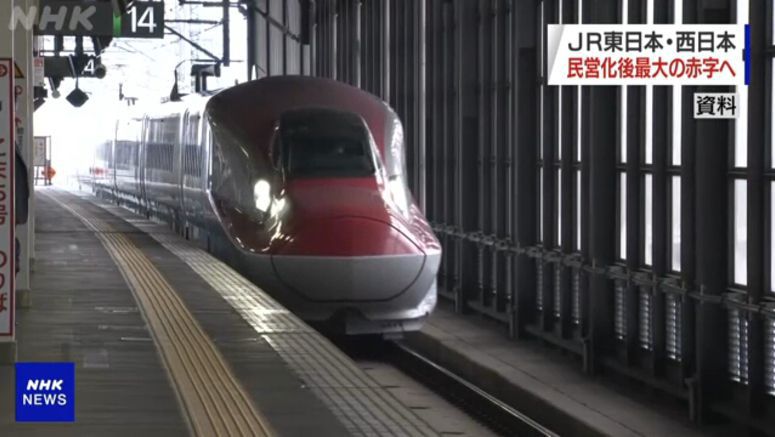 Two major Japanese railway operators expect their net losses this fiscal year to be their biggest since they came into being following state rail privatization. The firms attribute the losses to the coronavirus outbreak.
East Japan Railway Company on Wednesday published its business projections for fiscal 2020 ending next March. The firm expects to post 3.98 billion dollars in losses.
This would be the first time for JR East, which makes its profits mostly in metropolitan Tokyo and surrounding areas, to post a net loss for a full year since the 1987 privatization.
West Japan Railway Company, based in Osaka, expects a net loss of 2.28 billion dollars for fiscal 2020.
The companies say the coronavirus outbreak led to a sharp drop in numbers of passengers, including on Shinkansen bullet trains. They also saw a fall in revenue from their hotel and retail businesses.
The firms do not expect passenger traffic to return to pre-pandemic levels.
They plan to carry out cost-cutting measures including earlier last train times from next spring. They also plan to delay some equipment investment in cases where safety will not be compromised.