Kawai Found To Have Given Money Multiple Times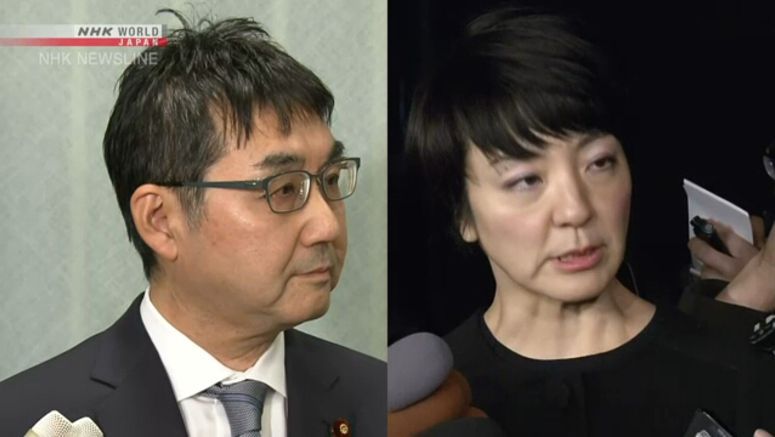 Sources say former Justice Minister Kawai Katsuyuki was found to have given money to local politicians in Hiroshima on multiple occasions to secure votes for his wife Kawai Anri, who won a seat in last July's Upper House election.
Both were formerly with the main ruling Liberal Democratic Party. They are suspected of giving a total of 25 million 700,000 yen or about 240,000 dollars to 94 local politicians and executives of their supporters' groups.
About 40 of the local politicians were found to have received money from Kawai Katsuyuki around the time of local elections in April last year.
Sources say some of them received money multiple times leading up to the Upper House election.
One of the local politicians admitted to receiving the money to NHK.
Prosecutors are working to uncover details of the large-scale vote-buying scandal.
Sources say the couple are denying the allegations.