Kawase Naomi Appointed As A Unesco Ambassador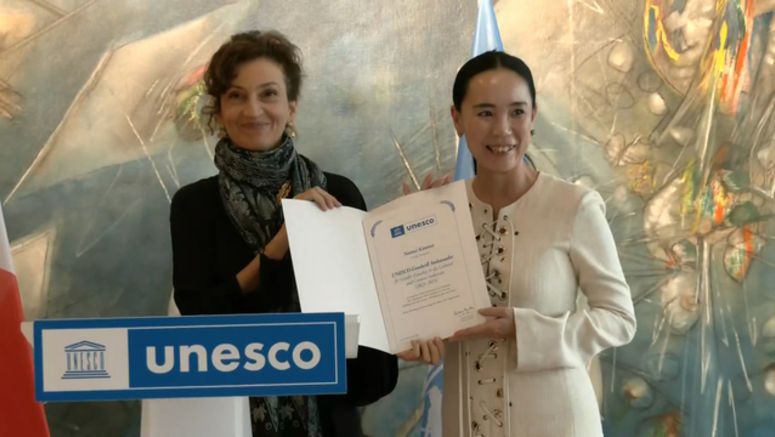 Japanese filmmaker Kawase Naomi has been appointed a UNESCO Goodwill Ambassador for gender equality in the cultural and creative industries.
UNESCO Director-General Audrey Azoulay announced the appointment of the internationally acclaimed director during a ceremony in Paris on Thursday.
Azoulay said she is delighted that Kawase has agreed to become a UNESCO Goodwill Ambassador and to work on the issue of gender equality in the cultural and creative industries.
Kawase's movie "The Mourning Forest" won the Grand Prix at the Cannes Film Festival in 2007.
The filmmaker said people have the right to enjoy life, but that small voices, including those of women, are sometimes ignored. She said it is necessary to cast a light on various voices and values.
As a UNESCO Goodwill Ambassador, Kawase plans to invite young female African moviemakers to Japan, so that they can participate in cultural exchange programs.
About 60 people from around the world have been appointed as UNESCO Goodwill Ambassadors. Artists are among them.
Kawase is the fifth Japanese person to assume the post. She is the first Japanese woman to do so.