Keidanren Aims To Spark Economy, Halt Virus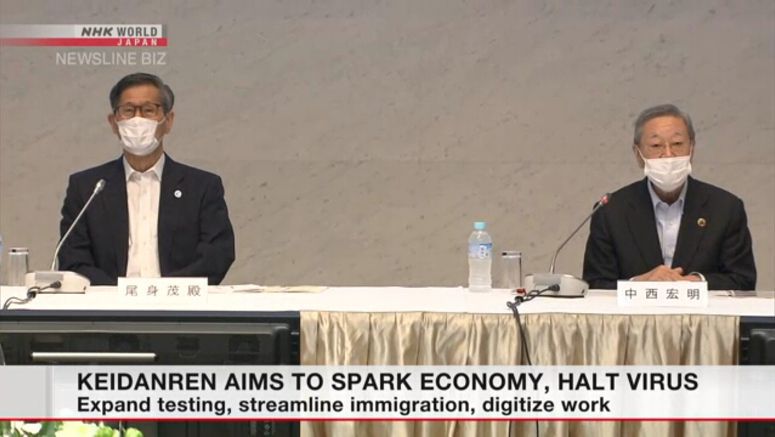 Business leaders in Japan have met to debate ways to simultaneously kick-start the economy and rein in the coronavirus.
Members of the Japan Business Federation, or Keidanren, say they want to expand testing for the virus. At the same time, they want to streamline immigration procedures to help revive global economic activity.
They also say it's crucial that Japan accelerates its shift to digital work arrangements, especially in the public and education sectors.
Omi Shigeru is an expert appointed to a government subcommittee on the coronavirus. He told the meeting that new and improved testing is necessary to contain the virus.
He says it will make the process easier if people are put into one of 3 categories --- those with symptoms, those without but who are at high risk of getting infected, and asymptomatic people who are at low risk.