Keidanren To Reveal Guidelines To Prevent Infection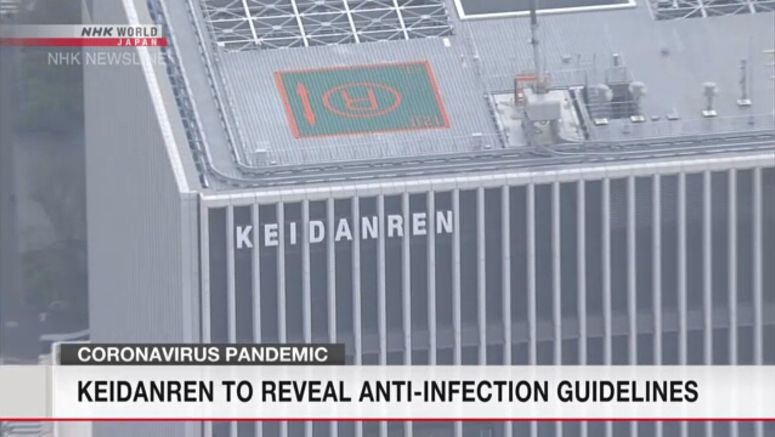 Japan's biggest business federation has drawn up guidelines aimed at reducing the risk of coronavirus infection in workplaces. They are intended for use by companies when resuming operations in full.
NHK has learned that the Japan Business Federation, or Keidanren, made two sets of guidelines -- one for office workers and the other for factory workers.
Both call for measures to reduce commuter traffic, with telework being a key component, staggering employees' commuting hours, and adopting a 4-day workweek.
Office workers are encouraged to refrain from non-urgent business trips. Companies are asked to consider conducting meetings and job interviews online.
The guidelines also say companies should encourage shareholders to exercise their voting rights in advance so shareholders' meetings can take place without attendees.
Factory workers are encouraged to hold meetings in small groups. The guidelines also recommend that their workplaces be partitioned according to the type of task, and workers be given different time slots for use of locker rooms.
The group says it will finalize the guidelines after soliciting input from infectious disease experts. It plans to make them public in the near future.