Kishi: Protection Not Same As Use Of Force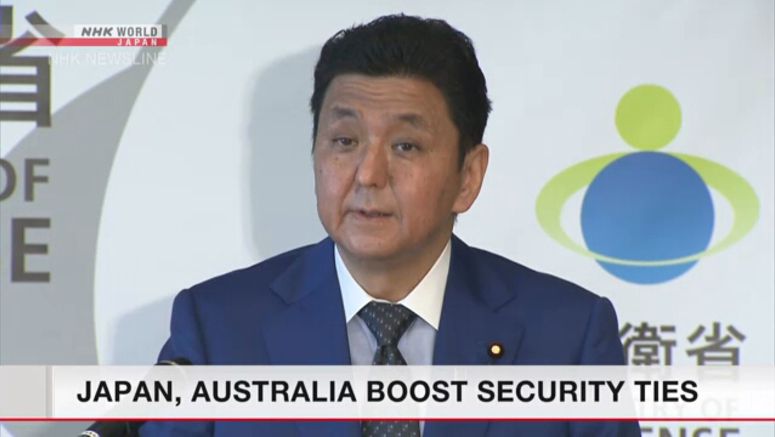 Japanese Defense Minister Kishi Nobuo says protection of foreign military assets by Japan's Self-Defense Forces should be viewed differently from the use of force.
Kishi and Australian Defense Minister Linda Reynolds agreed on Monday that Australian naval vessels will be included among foreign military assets the Self-Defense Forces are able to protect under Japan's new security legislation enacted in 2015.
Kishi told reporters on Tuesday that Australia is a special strategic partner to Japan, and that it is essential to increase cooperation and interaction with it.
He stressed that protection of foreign military assets is crucial and significant for Japan's peace, national security, and defense cooperation with other countries.
Reporters pointed out that Self-Defense Force personnel could be seen as part of a foreign military and get caught up in armed clashes.
Kishi explained that protection of military assets aims to safeguard them from infringement that has not escalated to an armed attack.