Kishida Ready To Deal With Rising Oil Prices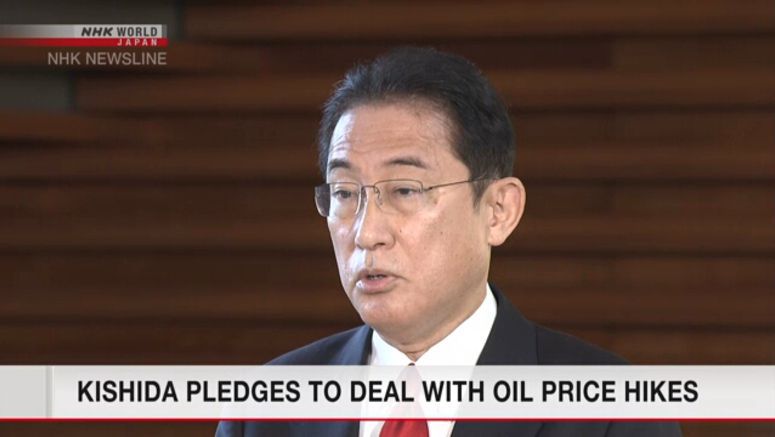 Japanese Prime Minister Kishida Fumio is facing mounting pressure to deal with rising oil prices. Kishida has ordered relevant ministers and the Chief Cabinet Secretary to be ready to respond when necessary.
Kishida said on Monday, "I ordered my team to keep close tabs on the latest trends in the crude oil market, and investigate the impact that's likely to have on industries and businesses, not to mention our own wallets. I also told them to work with the International Energy Agency to look for ways to convince major oil-producing countries to ramp up supplies. We will also be ready to act if businesses that are likely to be affected need assistance."
Kishida said his team will start by trying to figure out who has been hit hardest by rising prices and how it's affecting them.