Kishida Rejects Call For Sacking Minister With Links To Ex - Unification Church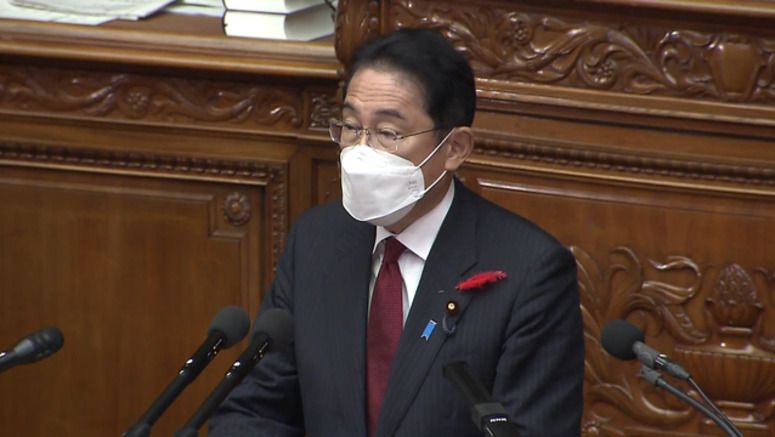 Japanese Prime Minister Kishida Fumio has rejected a call by an opposition party leader that a minister with links to the religious group, formerly known as the Unification Church, should be removed from his Cabinet.
Kishida answered questions from party representatives over his policy speech in the Lower House plenary session on Wednesday.
Constitutional Democratic Party President Izumi Kenta asked Kishida why he does not remove Economic Revitalization Minister Yamagiwa Daishiro from his post. Izumi said Yamagiwa had concealed his meeting with the religious group's leader Han Hak-ja and made excuses when it came to light.
Kishida responded he is aware that Yamagiwa has conducted all possible investigation and explained the results. Kishida said that Yamagiwa has also stated he will have no ties with the group from now on based on his reflections of the matter.
Kishida said that if Yamagiwa's response had not gained public understanding, he would need to fulfill his responsibility as a politician by providing explanations carefully.
Izumi said that since around 2000, some politicians and those related to religious groups began bashing sex and gender education, followed by stepped up criticism in 2005 by a Liberal Democratic Party project team chaired by former Prime Minister Abe Shinzo. He asked whether the move was influenced by the former Unification Church.
Kishida responded that in deciding its policies, the LDP hears opinions of people in a variety of regions and positions as well as many experts, and many lawmakers take part in discussions.
He said he is aware that a wide range of discussions were conducted on the issue and denied any influence from the religious group.
LDP Acting Secretary-General Kamikawa Yoko pointed out that Kishida has vowed to ensure the LDP's policy that its Diet members will sever ties with the former Unification Church.
She said it is important that the party pushes forward multifaceted efforts to help victims of "spiritual sales" and other marketing practices by the religious group.
Kishida said he has instructed Consumer Affairs Minister Kono Taro to accelerate a review of laws and regulations related to consumer contracts for an early conclusion, based on the outcome of a Consumer Affairs Agency panel meeting and telephone counseling provided by ministries.
Referring to the state funeral of former Prime Minister Abe, Kamikawa said many people shared the view that it was good to hold the ceremony. She said there were also different opinions and criticisms, which were reported by foreign media as showing a divide in the country. She asked whether any rules should be drawn up on the holding of a state funeral.
Kishida said he has to sincerely acknowledge differing opinions and criticisms. He said the government will verify the event so that it can hold a state funeral with a greater public acceptance in the future.
The prime minister said the matter will be sorted out as soon as possible. He said he seeks to draw rules on a state funeral for those who served as prime minister, including the involvement of the Diet and other procedures.
Constitutional Democratic Party Executive Deputy President Nishimura Chinami asked about Kishida's recent appointment of his eldest son as his executive secretary.
She said that the appointment of a family member could lead to lower morale among his staff and could be taken as combining personal and professional matters. She said she has difficulty understanding the decision amid a drop in the prime minister's support rate.
Kishida said he refrains from providing details about his appointments. He said he made the decision comprehensively from the standpoint of placing the right person in the right post as his administration marked one year since inauguration.