Kites Flown To Pray For Early End To Covid - 19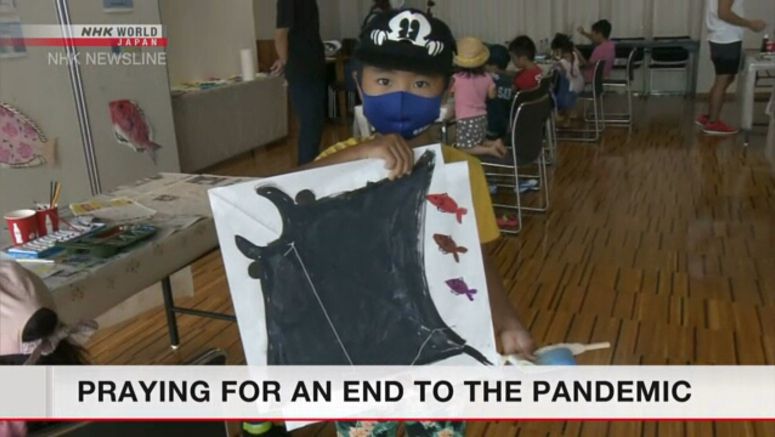 People in Japan's southwestern prefecture of Okinawa have flown kites to pray for an early end to the COVID-19 pandemic.
About 30 people took part in the event held at a seaside park in the town of Motobu on Saturday.
Before flying them, participants drew pictures of sea creatures and wrote about their resolve to cope with the virus on traditional local kites made of paper and thin bamboo sticks.
An elementary school first-grader said she was very happy to see her kite flying high up in the air, and that she hopes the pandemic will end soon so she can go out and play everywhere.
Ashida Hiroki, an official at the park managing center, said he believes the flying kites sent people's wishes up and blew the virus away.