Kiyomizu Temple's Main Hall Roof, Stage Restored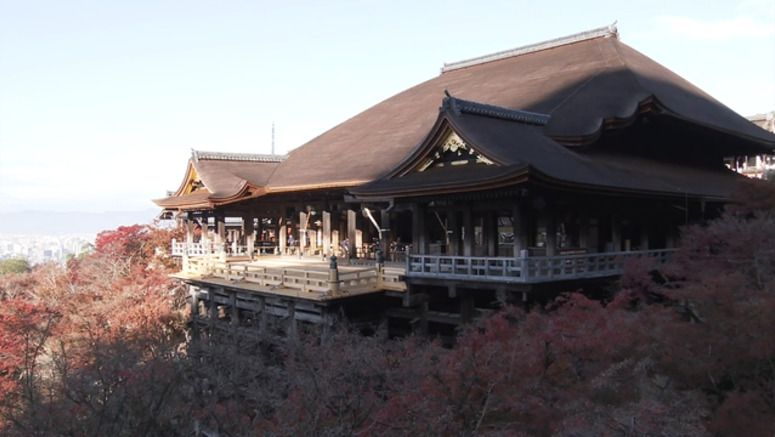 Kiyomizu Temple in Japan's ancient capital of Kyoto has held a ceremony to mark the renovation of the wooden stage and the new roof of the main hall.
The Buddhist ritual at the main hall on Thursday was attended by 24 people, including the construction workers.
Priests chanted a sutra and scattered pieces of paper cut in the shape of lotus flower petals.
The renovation work began in 2017, and the reroofing was completed in February. The Japanese cypress bark thatch has been renewed for the first time in 50 years. The new pieces are the same size as those used when the main hall was reconstructed in the early Edo period.
The temple also says the renovation of the 200-square-meter stage will soon be finished. Workers have installed 166 floorboards made of Japanese cypress. They were last replaced 16 years ago.
Chief Priest Mori Seihan said he feels deeply moved to see the main hall restored to its original state. He says he wants people to come and see the heavenly view from the stage.
Major restoration work of towers and gates has been underway since 2008. The temple is planning another ceremony in the autumn of 2021 or later to mark the completion of the project.