Koike: Number Of New Cases 'astonishing'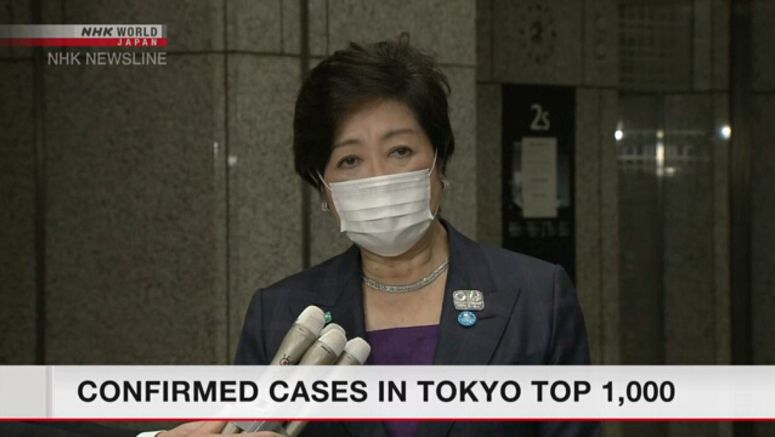 The governor of Tokyo has expressed alarm about the spread of the coronavirus as a daily record of 143 new cases was reported in the Japanese capital on Sunday.
Koike Yuriko told reporters that it's an astonishing number and what's more surprising is that nearly two-thirds of the cases had untraceable infection routes.
Koike also said nearly 90 of the cases involve younger people in their 20s to 40s.
She announced that patients with mild symptoms will be moved from hospitals to hotels from Tuesday so that medical staff can focus on treating the severely ill.
She said the metropolitan government has secured 1,000 hospital beds and is working to reserve more hotel rooms for mildly ill patients.
Koike promised to work to provide a better environment for patients and healthcare professionals.
She suggested that Tokyo officials will seek advice from infectious disease experts when transferring patients with mild symptoms to hotels.