Koike To Put Priority On Tackling Coronavirus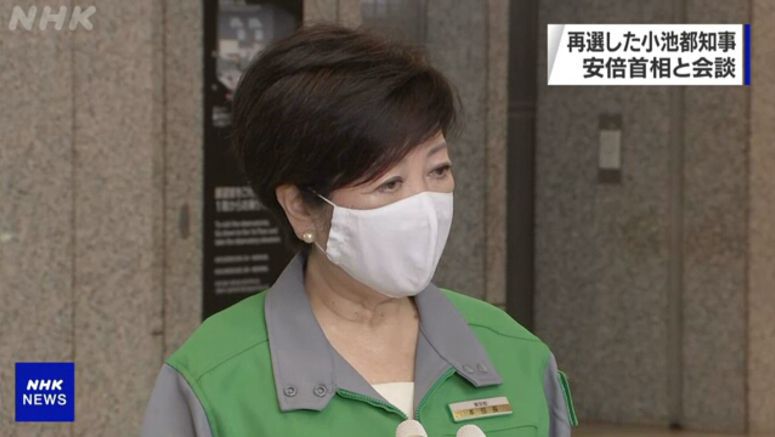 Tokyo Governor Koike Yuriko has renewed her commitment to the fight against the coronavirus after winning a second term.
Koike spoke to reporters as she arrived at the Tokyo Metropolitan Government building on Monday morning. She garnered over 3.66 million votes in Sunday's election.
Koike thanked voters for giving her greater support than she had expected. She said she will use her renewed energy to put priority on preventing the spread of infections.
Tokyo has recently been reporting more than 100 new daily cases of the coronavirus. Koike has urged the capital's residents to avoid traveling to other prefectures unless their journeys are absolutely necessary.
Koike noted that medical systems in some areas outside major cities face a tough situation. She said she wants to focus on containing the virus in Tokyo in cooperation with the three neighboring prefectures.
Koike also said she wants to cooperate with the central government on anti-coronavirus measures and the Tokyo Olympics and Paralympics.
Economic Revitalization Minister Nishimura Yasutoshi, who is in charge of the government's coronavirus response, said Japan may be facing another crucial stage in the fight against the virus.
He said he wants Koike to use her strong ability to deliver messages to residents and take action to stop the spread of the coronavirus. He added that he will work with Koike to reduce the number of infections.