Koike: Tokyo Is Preparing For State Of Emergency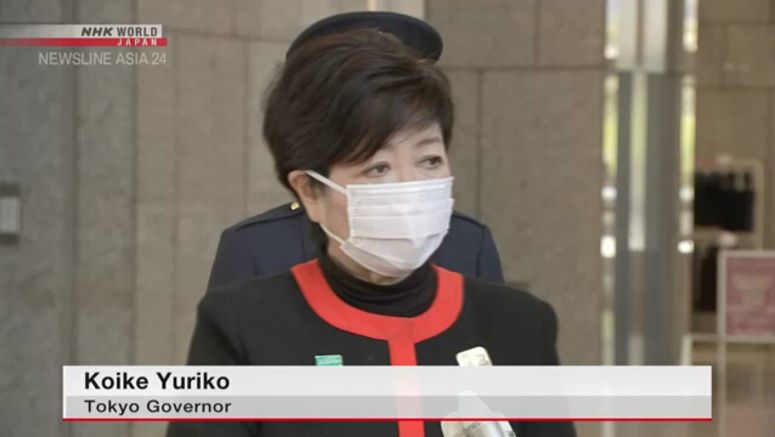 Tokyo Governor Koike Yuriko has said the metropolitan government is getting ready for the prime minister's possible declaration of a state of emergency over the coronavirus.
Koike made the comment to reporters on Monday as Prime Minister Abe Shinzo began final arrangements to make a declaration as early as Tuesday.
Koike said Tokyo saw a large number of new infections again on Sunday and is making various preparations in anticipation that the capital will be designated for the state of emergency.
She also said she plans to explain to Tokyo residents what can be expected under a state of emergency.