Koike Urges Abe To Decide On Emergency Declaration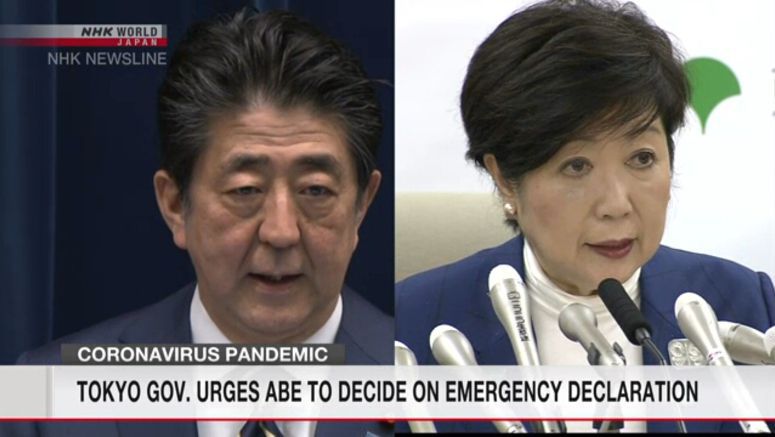 Tokyo Governor Koike Yuriko has urged Japan's prime minister to decide whether to declare a state of emergency to deal with the coronavirus pandemic.
Koike met Abe Shinzo on Tuesday at the prime minister's office.
She later told reporters at the metropolitan government office that she and Abe discussed the number of infections in Tokyo, what could happen from now, and how the capital is preparing.
Koike said she briefed the prime minister on the situation in Tokyo as a reference for deciding whether to declare a state of emergency based on newly enacted legislation.
She said Tokyo is on the brink, and that now is the time for the central government to make up its mind.
Koike added that the metropolitan government will take into account the ideas of the central government in deciding when to reopen schools after their spring break.