Kono Explains Aegis Ashore Plan Withdrawal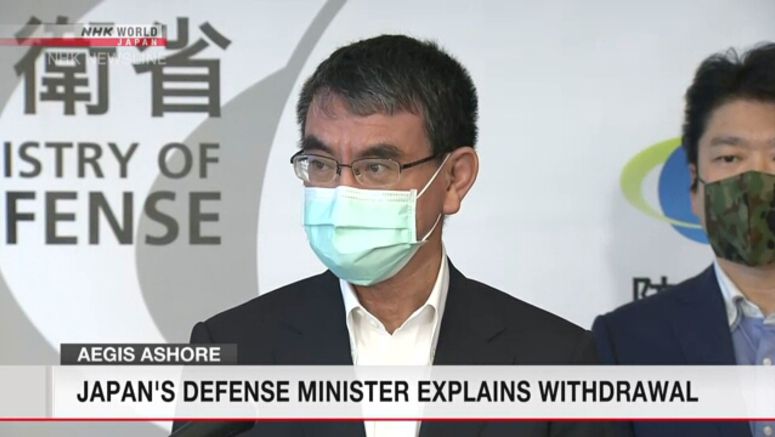 Japan's Defense Minister Kono Taro says the government will withdraw a multi-billion-dollar plan to deploy the land-based missile defense system, known as Aegis Ashore.
Kono said, "The National Security Council discussed the matter and decided to give up on the plan to deploy Aegis Ashore in two prefectures, Akita and Yamaguchi."
Kono laid out the government's reasoning at the meeting of Japan's main ruling Liberal Democratic Party.
He called it unwise to have Aegis destroyers focus solely on missile defense, when developments in the East China Sea also threaten Japan.
There was also pushback about the proposed sites.
The US-designed Aegis Ashore system intercepts ballistic missiles outside the atmosphere.
Japan planned to deploy it in response to an uptick in North Korea's ballistic missile tests.
Residents close to the sites had concerns.
They worried about falling rocket boosters.
But Kono says it would be difficult to find alternative locations.
The government also admitted last week that modifying the technology could be too costly.
The government wants to outline a revised national security strategy before the end of September.