Kono Reports About Halting Aegis Ashore Plan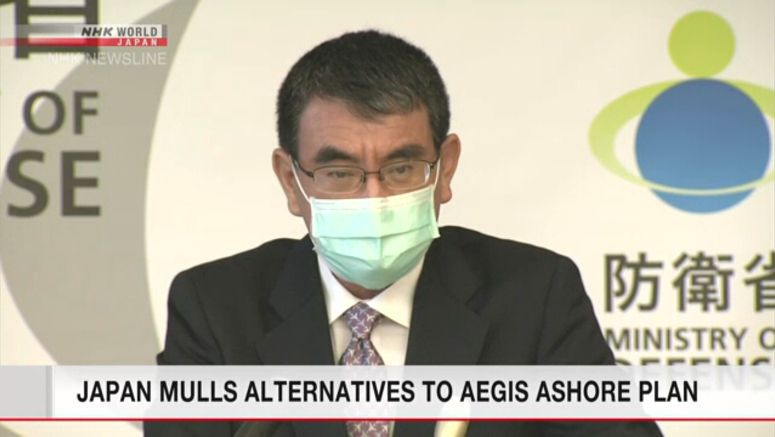 The Japanese government has held the National Security Council after its defense ministry decided to halt a plan deploying a land-based missile defense system called Aegis Ashore.
Defense Minister Kono Taro announced the decision last week, citing the need to modify the missile so that its booster falls safely. To avoid a vacuum in the country's defense, the government plans to use existing Aegis-equipped ships and ground-based PAC3 interceptor systems.
At a National Security Council meeting on Wednesday, Kono reported about the decision to halt the plan. Government sources say Prime Minister Abe Shinzo and other participants spoke on how to deal with threats, such as ballistic missiles, and discussed how Japan's missile defense systems should be.
The government plans to hold intensive discussions at the NSC on its national security strategy with the aim of working out an outline by the end of September.
Those discussions are expected to focus on missile defense systems to replace the Aegis Ashore and whether Japan should possess the capability to attack enemy bases. The government says it is theoretically possible to have the capability if no alternative method is available, because it falls under the realm of self-defense.