Kurosawa Wins As Best Director At Venice Festival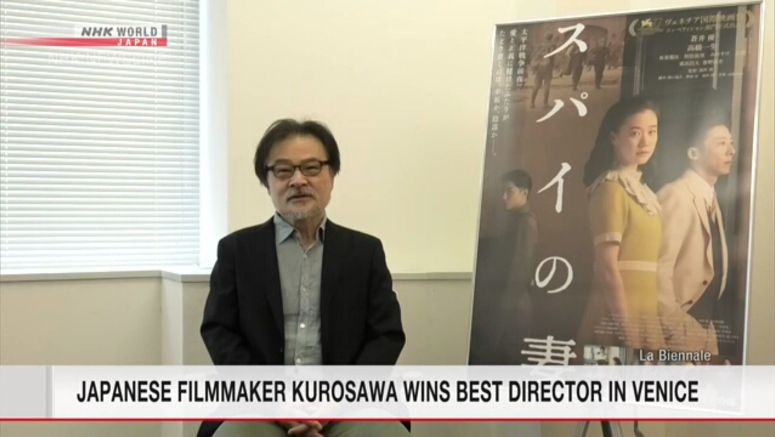 Japanese director Kurosawa Kiyoshi has won the Silver Lion for best director at the 77th Venice Film Festival.
Kurosawa's movie "Wife of a Spy" is set in 1940, before the outbreak of the Pacific War.
It's about the wife of a man who discovers a state secret and is accused of being a traitor.
The motion picture was among 18 entries vying for the top prizes. The Venice Film Festival is one of the world's three most prestigious cinema events.