Kyoto Animation Arsonist Indicted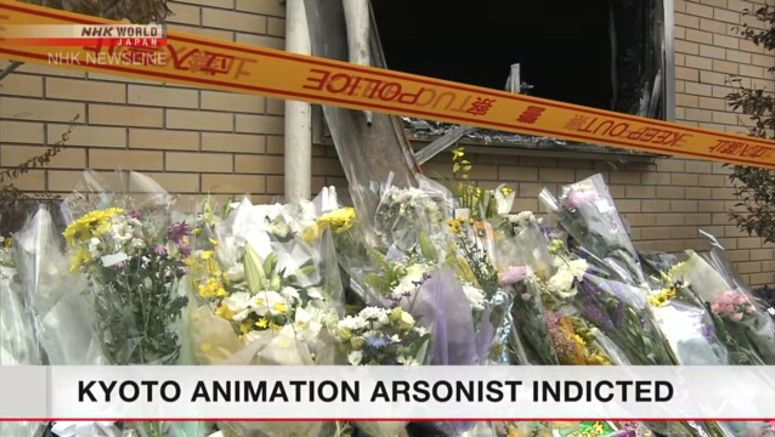 Japanese prosecutors have indicted a 42-year-old man over an arson attack at an animation studio in Kyoto.
The fire at the Kyoto Animation studio in July last year killed 36 people and injured 32.
Aoba Shinji was arrested in May. Prosecutors indicted him on murder, arson and other charges on Wednesday.
Sources say Aoba told police he thought he could kill many people if he used gasoline, and that he set the fire because the studio stole his novel.
The Kyoto Public Prosecutors Office kept Aoba in confinement for six months for mental evaluation.
Prosecutors apparently determined he could be held criminally responsible because the crime was planned.
The case is to be heard in a lay judge trial.