Kyoto City To Double Public Health Office Staff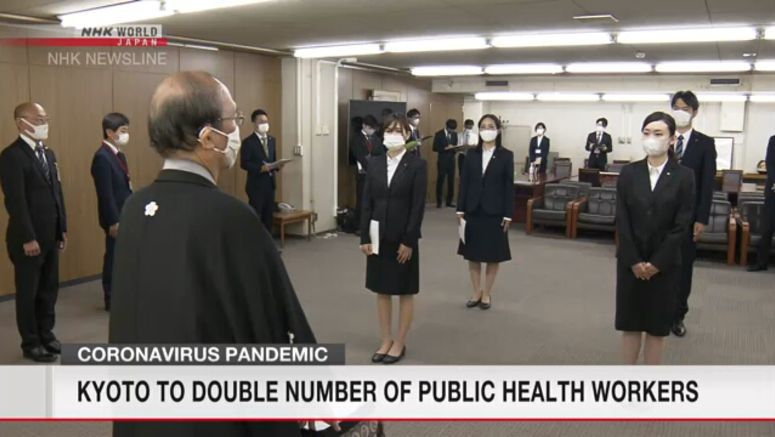 Kyoto City in western Japan has decided to double the number of staff at public health offices by the end of September to better deal with novel coronavirus infections.
The city will move up hiring plans while confirming the wishes of new workers. It will also have staffing agencies send more medical nurses and public health nurses. It aims to have 66 workers by the end of this month.
Two public health nurses and two office workers who were initially scheduled to start work next April have already been hired.
They will be involved in duties such as making inquiries about the situation of infections. The city hopes they will help to ease the workload, which has become heavier due to the spread of the coronavirus.
Kyoto Mayor Kadokawa Daisaku handed the new workers letters of appointment in a ceremony on Tuesday.
He encouraged them and said he hopes they enjoy their jobs. He said he wants them to be aware of challenges and changes to protect the lives of the people of Kyoto City amid the spread of infection.
Public health nurse Sakagami Shiho said she will work conscientiously. She said she agreed to start ahead of schedule as she wanted to work right away.