Kyoto Univ. Doctors Ordered To Self - Isolate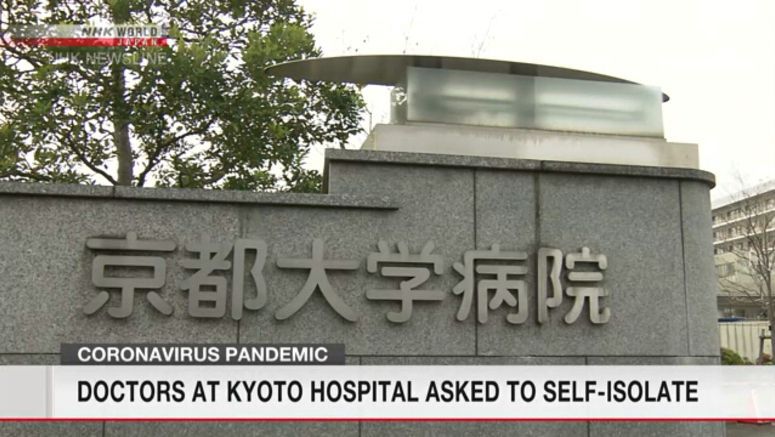 Kyoto University Hospital in western Japan says it ordered 116 staff members to isolate themselves at home because they dined out or traveled, despite instructions not to do so.
The hospital says at least 44 doctors, 57 trainee doctors, and 15 others were found to have behaved contrary to the hospital's instructions. The staff members were ordered to avoid dining out or drinking alcohol with others, and also to refrain from traveling.
Calls for self-restraint have been implemented since February to contain the spread of the new coronavirus.
The hospital says it ordered the employees to stay home for two weeks starting one day after the date they dined out or traveled. It says the measure is aimed at preventing possible in-hospital infections.
Hospital officials say 71 staff members are currently self-isolating at home.
They say having the doctors self-isolate will not affect medical services for patients at the hospital.
Kyoto University Hospital stressed that it demands its staff members follow strict anti-infection measures so it can keep providing highly sophisticated and safe medical services.
The action comes after 18 trainee doctors at Keio University Hospital in Tokyo contracted the virus after dining together in a separate case.
Keio University Hospital has apologized for the interns' behavior.