Large Number Of Infections In Tokyo And Osaka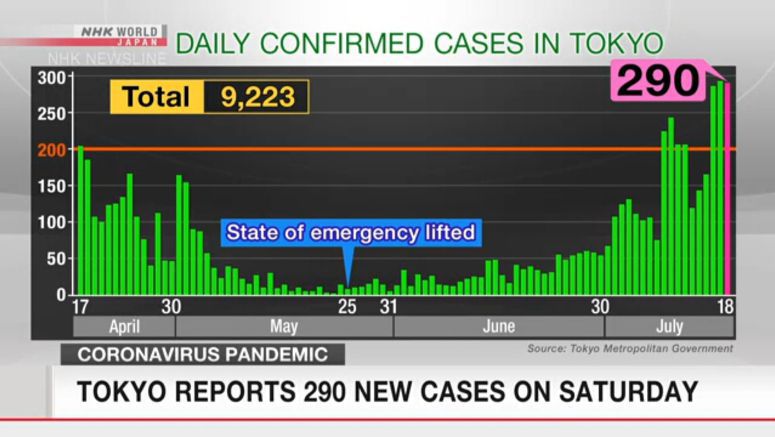 Tokyo Metropolitan Government officials reported 290 cases of coronavirus infection on Saturday.
This is the third consecutive day for the capital to confirm more than 200 new cases. On Friday, Tokyo reported 293 infections -- a record high.
The total number of confirmed cases in Tokyo now stands at 9,223.
The government of Osaka Prefecture, western Japan, says 86 people tested positive for the new coronavirus on Saturday.
This is the first time since April 20 that daily infections in the prefecture have topped 80. Saturday's figure is the third highest on record.
It brings the total number of cases in the prefecture to 2,331.