M4.7 Quake Hits Kanto Region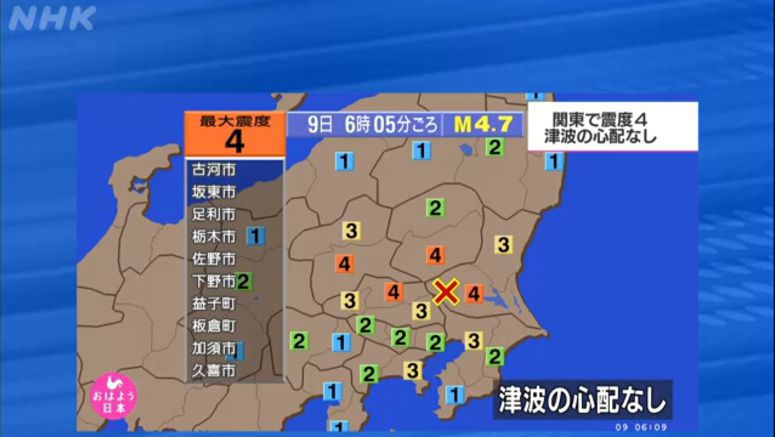 A magnitude 4.7 earthquake struck the Kanto region around 6:05 a.m. on Thursday, local time.
There is no risk of tsunami.
The Meteorological Agency says the quake had an intensity of 4 on the Japanese scale of zero to 7 in multiple locations in Ibaraki, Tochigi, Gunma and Saitama prefectures, near Tokyo.
It estimates the focus was in the southern part of Ibaraki Prefecture at a depth of 50 kilometers.