Man Found Dead At Yokohama Construction Site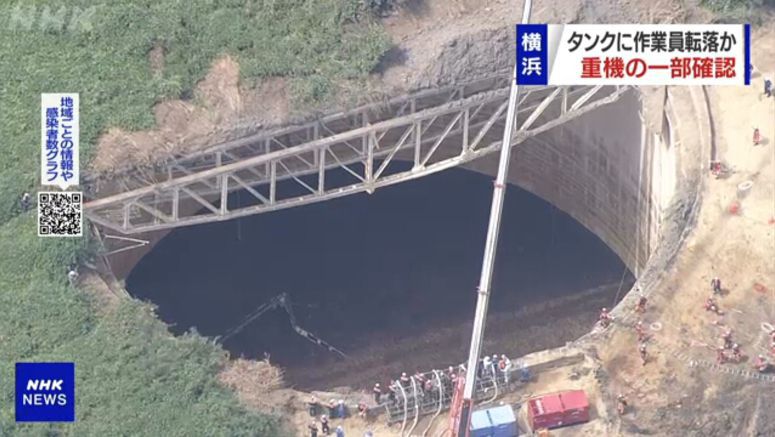 Rescue workers have found a man dead in a huge disused underground tank in Yokohama City, near Tokyo. The man is believed to be a missing construction worker in his 60s.
The man was found dead at around 5:30 p.m. on Friday in the cabin of the earth-moving machinery he was operating when he apparently fell into the tank on Tuesday evening.
The tank, about 45 meters wide and 30 meters deep, is located at a site formerly used by the US military to store fuel.
The worker was engaged in work to turn the site into a park.