Mask - Resale Ban To Go Into Force From Sunday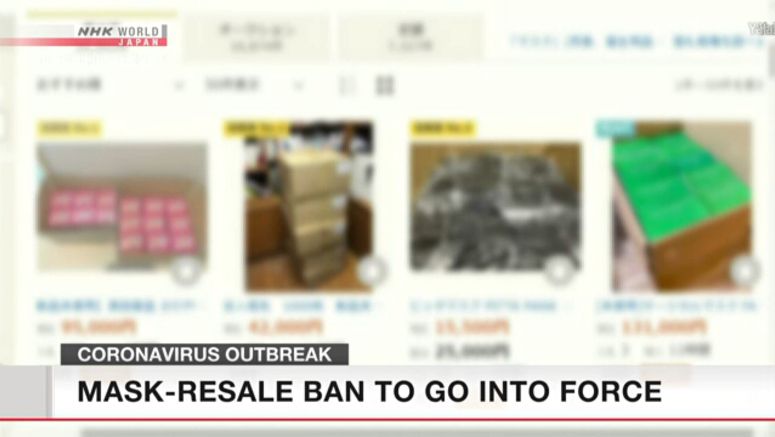 A ban in Japan on the resale of face masks at marked-up prices is set to go into force from Sunday. The government has approved the measure, as the masks are in short supply amid the coronavirus outbreak.
Violators will face penalties of up to a year in prison or a fine as high as one million yen, or about 9,700 dollars.
Officials believe that the hoarding of masks for reselling them at inflated prices online is worsening the shortage. Medical and nursing-care facilities are among those directly affected.
The government ordinance will ban the reselling of masks by individuals and businesses at prices higher than the cost of buying them at retailers or elsewhere.
The measure applies to sales on online auctions, through marketplace apps and other means.